The Reserve Bank of Australia (RBA) is finally considering hiking its cash rate, for the first time in more than a decade.
The RBA has pushed its cash rate to record lows since 2011. When COVID-19 hit Australia in 2020, the central bank set its interest rate at 0.1 per cent, the lowest in history. The rate hasn't changed since.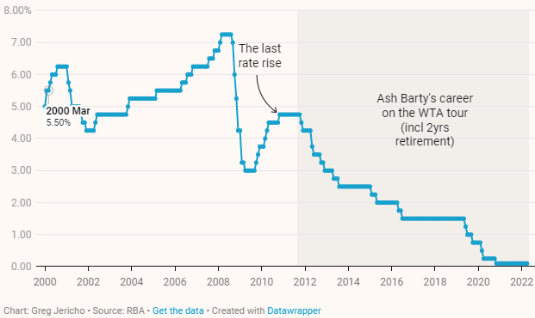 The idea was to stimulate the Australian economy. Now, with the economy recovering strongly from pandemic-induced struggles and inflation a concern worldwide, the central bank may well decide raising the rate is best for Australia. RBA Governor Philip Lowe said, "Over (the) coming months, important additional evidence will be available to the board on both inflation and the evolution of labour costs. The board will assess this and other incoming information as it sets policy."
The news of a potential interest rate hike has experts in the property market getting restless. While the governor has strongly hinted at increasing the interest rate this year, the lack of an official announcement has major players in the property market making their own forecasts. The big four banks, for example, have their economists forecasting the new rate and the month in which it will be announced.
All four are predicting that the RBA will increase its cash rate in June, but they have slight differences of opinion about how much the rate will change. Westpac, for example, forecasts the new cash rate to hit 1.25% by the end of 2022, while NAB forecasts it landing at 1%. Some property experts also predict the new cash rate to be 12 times higher than the current rate, at 1.2% making their estimate closer toWestpac's.